The vintage Display Arena was an obscure mail-away item that could be used to display figures. It had interlocking floor pieces that could be moved around to create different patterns. Some floor pieces had a small slot into which a display could be inserted, similar to the way backgrounds fit into the bases for Cinema Scene 3-packs.
All images are 7.25" wide by 5.30" high.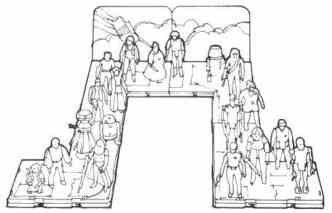 Thanks to Brent McCracken for sending these scans.