Disclaimer:
All Star Wars trademarks and images on this website are Copyright and Restricted by Lucasfilm Ltd and Hasbro, Inc. Original material is copyrighted by Erik Schroeder, 1997 - 2010. This is an unofficial fan site that is not affiliated with Lucasfilm Ltd or any of its licensees.
Accurate Vintage Death Star Droid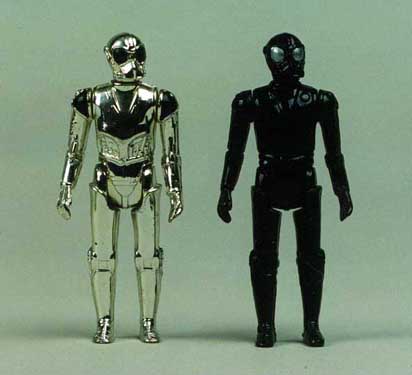 Nothing too complex here. I simply repainted the vintage Death Star Droid black, like he's supposed to be. This is the only time using enamel paint turned out really well; it's nice and glossy.