Disclaimer:
All Star Wars trademarks and images on this website are Copyright and Restricted by Lucasfilm Ltd and Hasbro, Inc. Original material is copyrighted by Erik Schroeder, 1997 - 2010. This is an unofficial fan site that is not affiliated with Lucasfilm Ltd or any of its licensees.
The Captain Antilles Recipe Tutorial
Finishing Touches
No picture necessary.

Step 16

Once everything has been painted, spray the figure and the
vest with the semi-gloss sealant. This will extend the life
of the paint on the figure as well as give the acrylic paint
(which has a dull finish) a shine that the store-bought
figures have. This look is important if you plan on
displaying your Captain Antilles figure alongside original
Kenner figures. Allow about 20 minutes for the sealant to
dry.
No picture necessary.

Step 17

Carefully slide the painted vest back onto the new figure. Do
touch-up painting on any places where the paint was
scratched off.
No picture necessary.

Step 18

You may want to lightly respray the figure with sealant,
depending on how much you had to retouch the figure.
Step 19

Pat yourself on the back. You're done!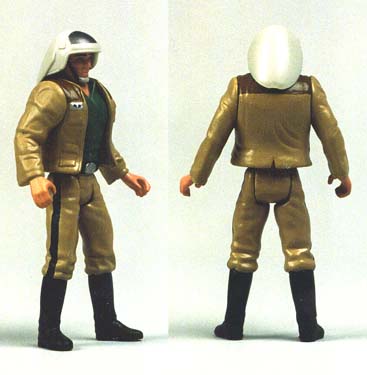 Go back to the main Captain Antilles tutorial menu