Disclaimer:
All Star Wars trademarks and images on this website are Copyright and Restricted by Lucasfilm Ltd and Hasbro, Inc. Original material is copyrighted by Erik Schroeder, 1997 - 2010. This is an unofficial fan site that is not affiliated with Lucasfilm Ltd or any of its licensees.
The Courage of Jar Jar Binks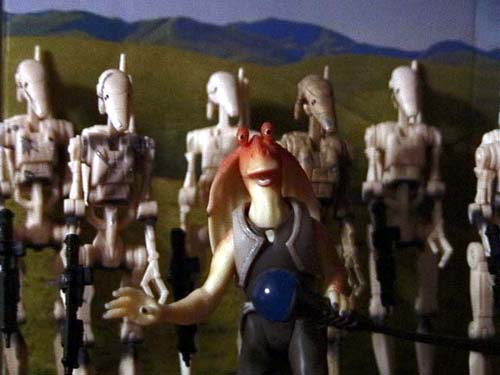 Jar Jar displays his typical heroic response when faced with a phalanx of Federation battle droids. The background behind the battle droids is from the Armored Scout Tank toy.