Jason Weatherly
Jabba's Palace Playset


Pictures and Recipe by Jason Weatherly
Not much of a custom playset. I simply took some of the leftover parts of the Hasbro cardboard cantina playset and attached it to the right side of the Hasbro cardboard Jabba's Palace. This gives more room to add more figures.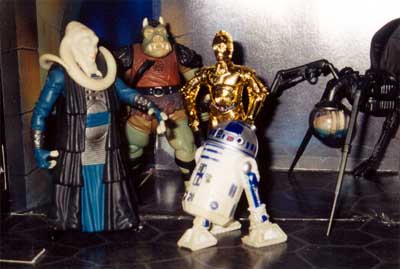 "Die wanna wanga!"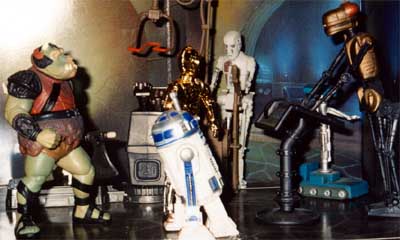 "Ah, good. New acquisitions."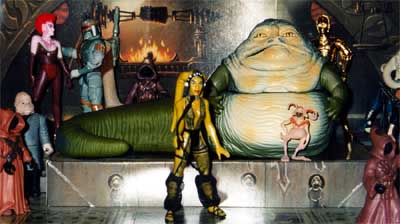 "Da eitha."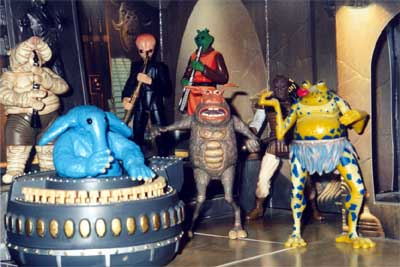 "No daddy no! One, two, three."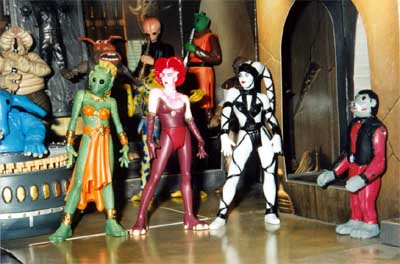 Jedi Rock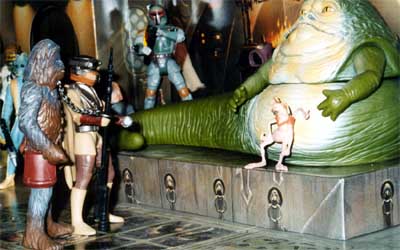 "At last, we have the mighty Chewbacca."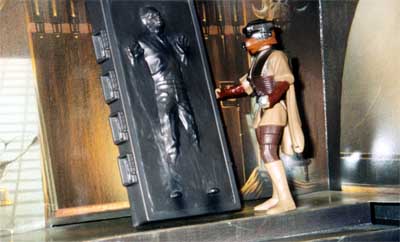 "You are free of the carbonite."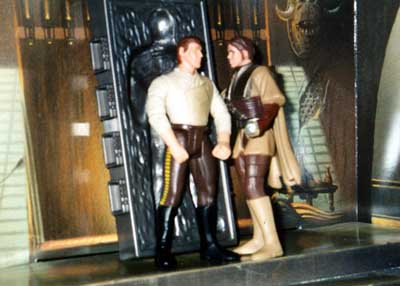 "Who are you?" "Someone who loves you."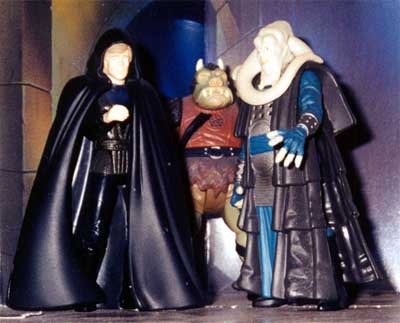 "You will take me to Jabba now."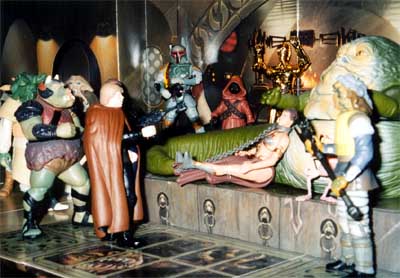 "You will bring Captain Solo and the Wookiee to me."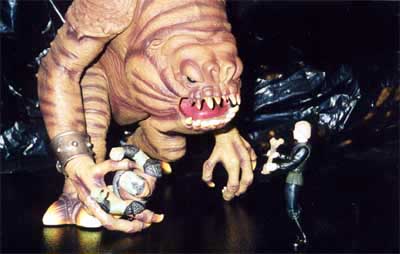 "Oh no! The rancor!"
The scene with the Rancor was made by placing the Rancor and Luke on the back side of the Star Wars board game (the one with trash compactor Luke and Vader with removable dome) and using a black trash bag as the background.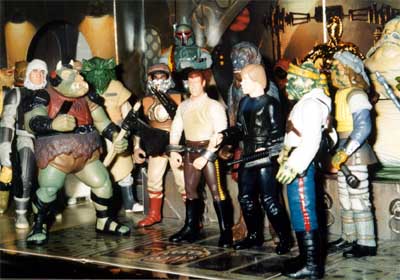 "How are we doing?" "Same as always." "That bad, huh?"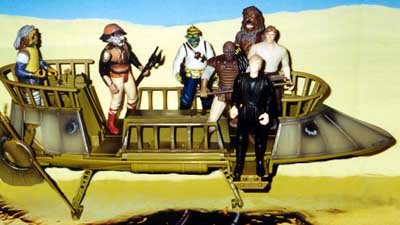 "Move him into position."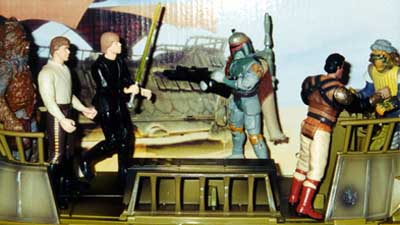 Skiff Attack