Disclaimer:
All Star Wars trademarks and images on this website are Copyright and Restricted by Lucasfilm Ltd and Hasbro, Inc. Original material is copyrighted by Erik Schroeder, 1997 - 2010. This is an unofficial fan site that is not affiliated with Lucasfilm Ltd or any of its licensees.
Speederbike Luke with Removable Helmet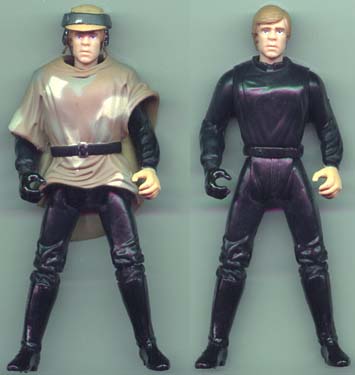 The body for this figure is from the Speederbike Luke figure. The Luke head from the Final Jedi Duel 3-Pack was used, with the neck cut down so it's not as long. The helmet is from the hollowed out head of the Speederbike Luke.
| | |
| --- | --- |
| | To see Luke removing the helmet of his father, click here. |