Luke in Snowspeeder Gear with Removable Helmet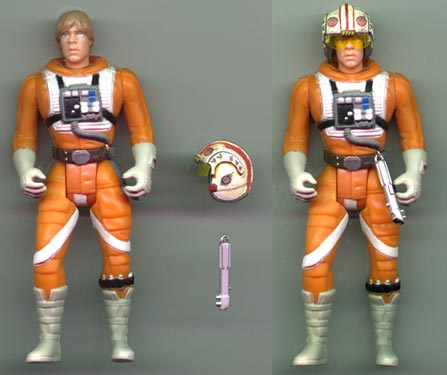 This is basically a head swap with a Bespin Luke, with the helmet from my X-Wing Luke with Removable Helmet. There are a few smaller details I added to spruce up the figure a bit.
First, I had to trim Luke's neck a little and reglue it to the peg. In order to remove some of the buff-ness of the body, I filed down the muscles on the arms and the bulges under the arms.
The lightsaber hilt was made attachable using a small piece of a chain (the same one used for the cape of my Ultimate Darth Vader). Half a link was bent into an "L" shape and glued into a hole I drilled into the belt. Another link was glued onto the handle of the lightsaber. Once I made this saber, I took other links and went crazy gluing little L's onto the belts of my other Luke figures.
I realize that most people make this version of Luke without his gloves. However, I prefer the gloved version, which looks really cool hanging from the underside of an AT-AT. In the future, I may see if can make the gloves interchangeable with some sleeves.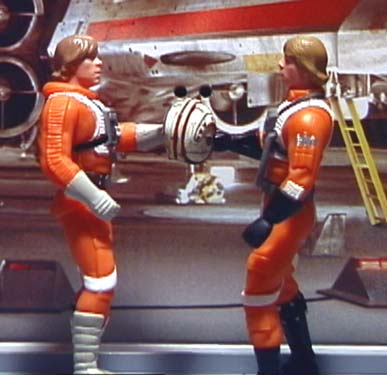 "It's mine ... No, it's mine!"