Disclaimer:
All Star Wars trademarks and images on this website are Copyright and Restricted by Lucasfilm Ltd and Hasbro, Inc. Original material is copyrighted by Erik Schroeder, 1997 - 2010. This is an unofficial fan site that is not affiliated with Lucasfilm Ltd or any of its licensees.
Detention Block Rescue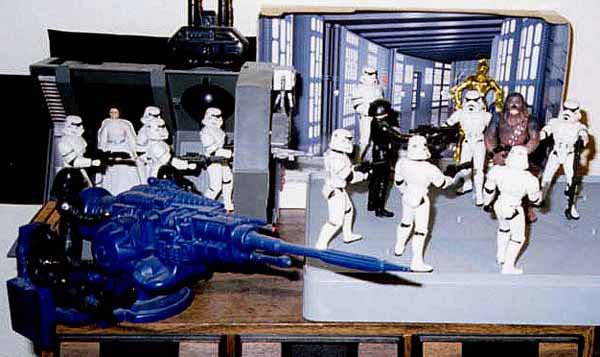 Luke and Han, disguised as stormtroopers and accompanied by Chewie, enter detention block AA23 to rescue Princess Leia from her cell. A Death Squad Commander has been painted black to match the character in the movie, and the Imperial Gunners at their station are thrown in just for a little ambiance.