The scans of this vintage game were sent to me by Tannoni@aol.com. By printing out these pictures you can put together your own Sarlacc pit for a display. All you need is a box 1'X1' and 3.5" high.
Be sure to print out the second piece twice. You'll probably want to tape or glue your printouts to poster paper to give them some stability. Enjoy!


Piece 1


Piece 2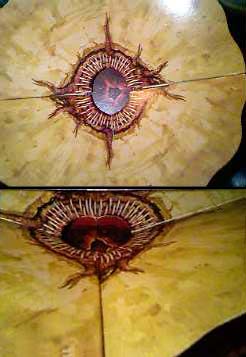 Pictures of assembled pieces.