Disclaimer:
All Star Wars trademarks and images on this website are Copyright and Restricted by Lucasfilm Ltd and Hasbro, Inc. Original material is copyrighted by Erik Schroeder, 1997 - 2010. This is an unofficial fan site that is not affiliated with Lucasfilm Ltd or any of its licensees.
Imperial Scanning Crew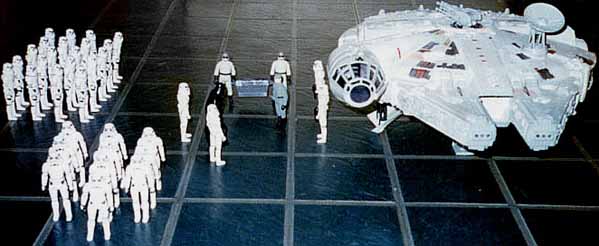 "Send a scanning crew aboard."
Although the scanning technicians are actually AT-ST drivers, they come close enough to the characters pictured in the movie (this was before I made my version of the Scanning Crew). Their scanning box is the box from the E-Web Snowtrooper cannon. And finally . . . ah, the stormtroopers.