Vintage Rebel Trooper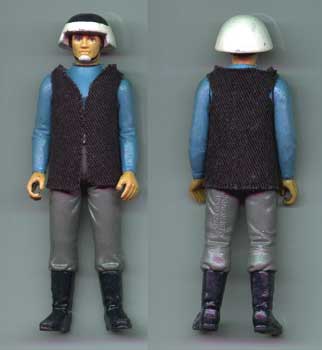 The Parts:
Vintage Death Squad Commander
Piece of black cloth
Origin:
Way back in 1995, I tried my hand at customizing Star Wars figures for the first time. This guy was my first attempt. As I look back, it's pretty embarrassing, but I thought some of you might get a kick out of it. I think it shows that you should never get discouraged if things don't turn out well in the beginning.
Recipe:
The main work on this figure involved cutting down the edges of the gloves so they looked like sleeves, and sanding them smooth. After that, I painted him. Not knowing any better at the time, I used Enamel paints (bad, bad Erik), so he has always remained just a little sticky. Last, I cut a nice loose vest for him from some black cargo pants.
Hope you had a good laugh.